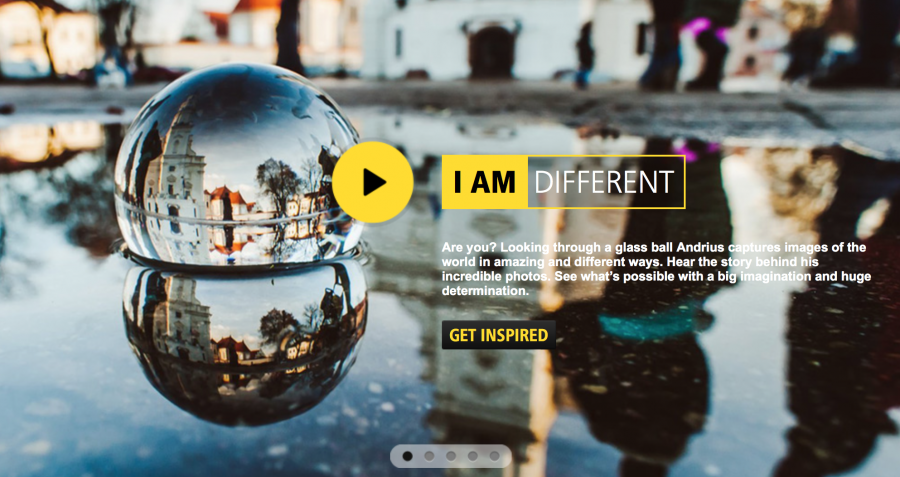 Nikon launch I AM DIFFERENT, a major new integrated marketing campaign designed to inspire photographers to explore the world of photography through their own individual perspective.
The campaign is fully integrated, with a 20 and 30 second TV commercial, print, out of home, cinema and online advertising.
Andrius's perspective on photography is different. Looking through a glass ball, he captures images of the world in astonishing new ways. His vision is unique and so is his story.
Expore:
http://www.europe-nikon.com/en_GB/products/promotion/apc_andrius.page [EN]
http://www.nikon.lt/lt_LT/products/promotion/apc_andrius.page [LT]
Television Commercial
The Full Story
Behind the scenes
The Interview
Andrius Kit Bag
"A Different Perspective" teaser
"A Different Perspective" teaser 2
Explore more about I AM Different here www.europe-nikon.com/iamdifferent